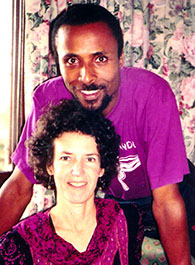 This seminar, for new or experienced meditators, will go from basics to the means and methods of deepening and refining meditation.
It will include both theory and practicum.
Topics include:
the benefits of meditation, in-depth work on relaxation and breathing techniques, the brain and meditation, models of the mind, the use of mantra, obstacles to practice and how to overcome them, and how to put this knowledge together.
Saturday 7 and Sunday 8, December 2019, 10:00-18:00
Dress comfortably
Tea and light meals will be offered
Suggested Donation 120 euro


Superconscious Meditation Schedule
Saturday
10:00-11:15:
What is meditation? /What are its benefits? / Hesychasm and Mysticism
11:30-12:45:
The Five Koshas / Levels of Relaxation / Meditation Practice
12:45-13:45:
Lunch
13:45-15:00:
The Power of the Breath: Breathing Basics / Stress and the Breath / Benefits of Breathing/ Breathing Practicum
15:15-16:30:
Models of Mind / Breathing-Relaxation-Meditation Practice / Nadi Shodhanam
16:45-18:00:
Five Grounds of the Mind / Breath Awareness Meditation
Sunday
10:00-11:15:
Asana for Meditation
11:30-12:45:
Mantra Meditation – Theory and Practice / What is Initiation?
12:45-13:45:
Lunch
13:45-15:00:
Obstacles to Meditation and Their Effects
15:15-16:30:
Swara Yoga
16:45-18:00:
Methods to Deepen Your Meditation / Setting Up a Daily Practice / Final Questions