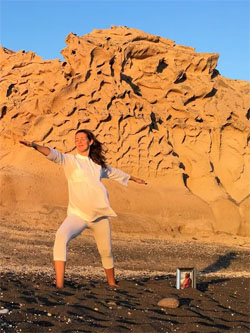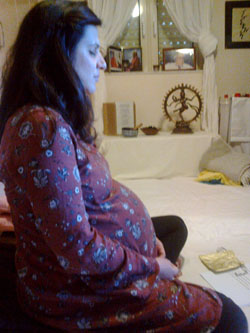 Our love for the Human Being led us to the beginning of life that starts three years before conception.
When the future mother is prepared, she invites a soul according to her preparation. The child that comes is the most beautiful creature, the most suitable for its family, a wise teacher, and its parents are the most suitable guides for the world it has come in.
These Yoga workshops consists of :
a.) Special joints and glands practices as well as some hatha asanas
b.) Breathing and Relaxation and
c.) History and Traditions of birth giving, so that parents are conscious of the meaning of such an important fact of life.
Living consciously the changes in the couple's life, these changes reveal what is the real purpose of the family, the role of each parent in the couple's relationship, the relation of each parent with the child, the parents' relationship with the society and finally (or maybe primarily), the relationship of each one with himself. Published studies acknowledge the benefits of yoga before, during and after pregnancy as well as during labor. Reducing the risks of preeclampsia and gestational diabetes, helping women cope with pregnancy related situations like constipation and first trimester nausea are only a few of the beneficiary effect that yoga offers.
Co-ordinated by
Sofia Foteina - Chatzikokoli
We first meet with future mothers, pregnant women or pregnant couples privately in two -hour meetings and continue in groups
Suggested Donation: 40 euro/month.